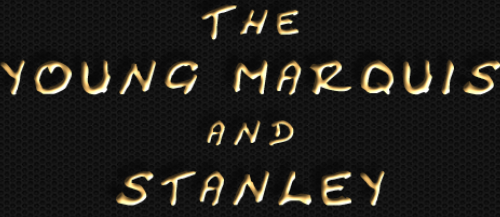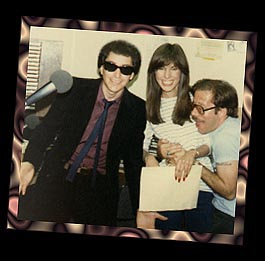 Stanley, Luscious Lore and The Young Marquis on the air at the KROQ studios. Suddenly, a call came in asking if they would hurry on over to the famous Chippendales nightclub.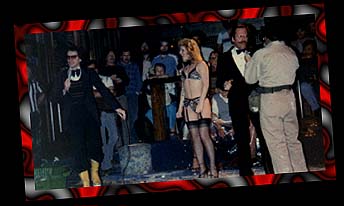 Broadcasting live from Chippendales night club, a bold mud wrestler challenges The Young Marquis to a match...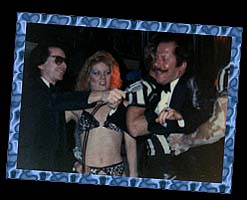 Coaxed by crazed fans, the Young Marquis accepts the offer...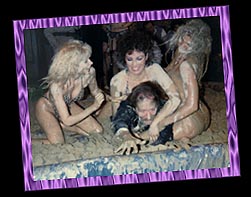 Ambushed by a flurry of ferocious mud wrestlers, the valiant Young Marquis crawls for his life!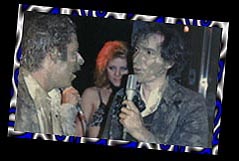 After the battle, the mud drenched Young Marquis and Stanley claim victory over the mud honeys.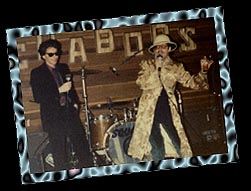 Later that night on stage at an underground Hollywood night spot, the Young Marquis and Stanley enthrall the crowd with tall tales of mud madness.

Just another epsiode from the Memoirs of...
The Young Marquis and Stanley



LISTEN TO THE MUD HONEYS
CHALLENGE THE YOUNG MARQUIS!